Aug 11, 2007: Girl Scout Overnight Astronomy Camp
Michael Richmond
Aug 15, 2007
The RIT Observatory has hosted several special events for local Girl Scouts recently:
We continued with another overnight camp this summer, scheduled for a night close to the peak of the Perseid meteor shower. As in the past, the limit of 40 Scouts was reached quickly, so we had a full house: in addition to the girls, about 15 Scout Leaders also came and participated. That meant a lot of sleeping bags in the CIS classrooms: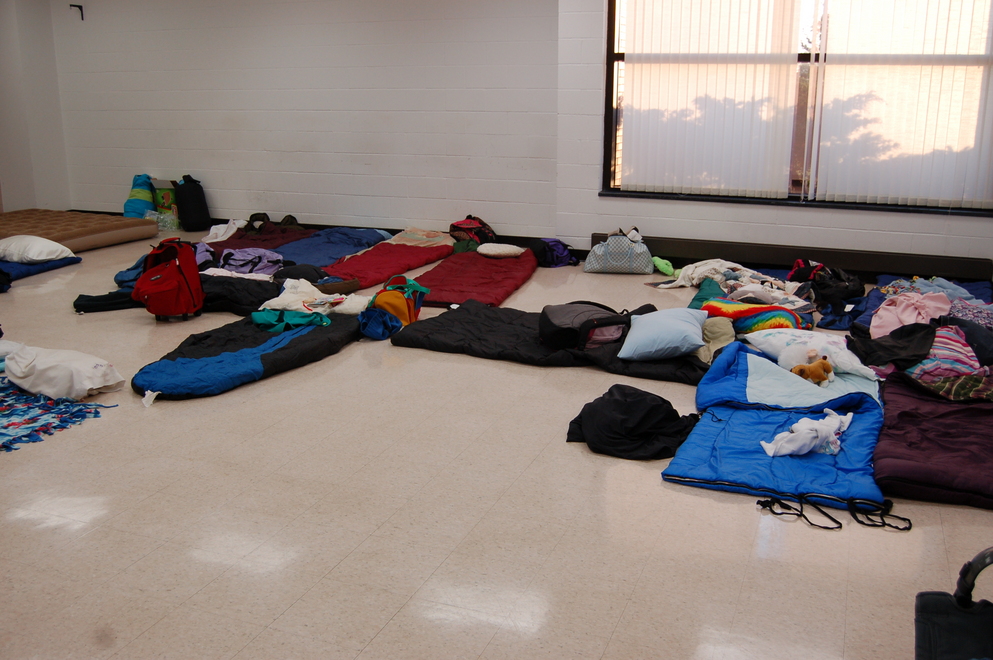 After everyone had arrived and placed her gear in the classrooms, it was still daytime; we had to wait an hour or so for darkness to fall. So, we walked over to Building 8 to watch the movie For All Mankind, which follows Apollo astronauts as they make their way to the Moon.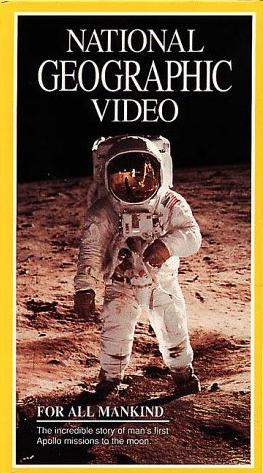 After the movie, Jake Noel-Storr led everyone in some kinesthetic astronomy.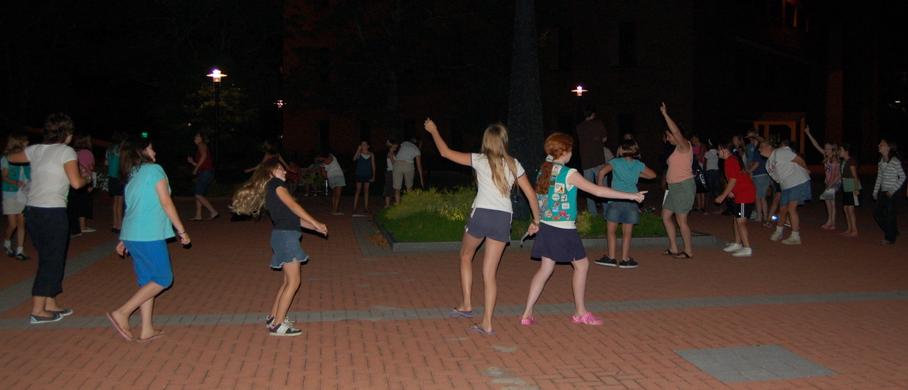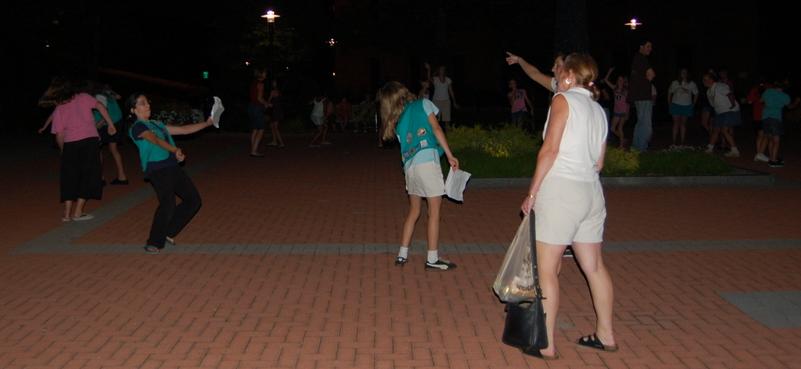 After that workout, we returned briefly to the CIS building for a snack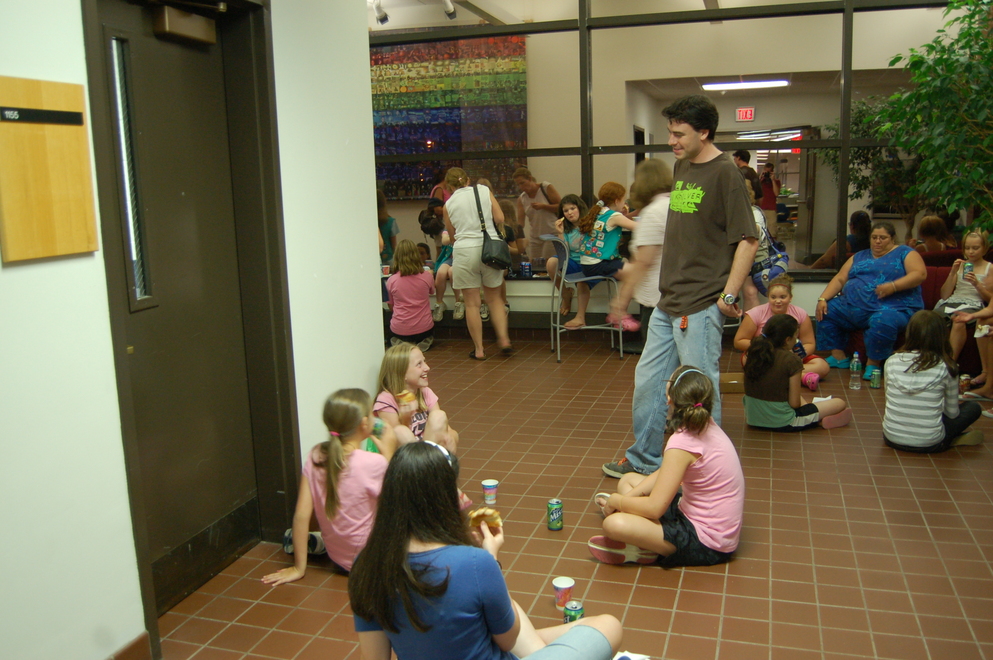 before heading out to the RIT Observatory for the evening.
Sorry, we don't have any pictures of the remainder of the event.
At the Observatory, we divided the Scouts into three groups and rotated them through three activities.
Stacey Davis (NTID) helped the Scouts make star wheels. She then took the Scouts outside to show them how to use their star wheels to identify constellations. You can find more information on how to make star wheels if you want to try it yourself at home.

Tracy Davis (Physics) explained how to use your fingers and hands to measure angular distances between objects in the sky. He gave everyone a chance to look at Jupiter through the RIT Observatory's 12-inch telescope. The picture of Jupiter below was taken with this same telescope a few years ago.

Michael Richmond (Physics) asked the Scouts to help him make a good model of the Solar System, with the proper relative sizes and separations. First, the Scouts drew pictures of the planets with the proper sizes:

Then, we walked along the sidewalk outside along John Street to figure out what the separations between the planets ought to be. We did NOT make it all the way to Neptune or Pluto ... for good reason.
---
At around 12:45 AM, after all the groups had completed all three activities, the scouts returned to the Imaging Sciences building to get some sleep (in theory).
Early the next morning, I put out the fixings for breakfast and made several pots of strong coffee. The scouts and their leaders gradually woke up, ate breakfast, and headed home.
---
For more information
Resources for making scale-model solar systems
Resources for star wheels
---
Last modified 9/3/2007 by MWR