Sep 14, 2013: Open House at the RIT Observatory
Sep 15, 2013: Success! The skies were clear and the temperature not too cold. We showed about 30 visitors the Moon, M57, Albireo, M13, and quite a few satellites.

Special thanks to our volunteers: RIT faculty members Stacey Davis, Tracy Davis, Anne Young and Roger Easton, AST grad students Valerie Rapson and Billy Vazquez, and RIT undergrad Brandon Doyle.
Tonight, you can see the Moon, a Ring, and a Glob through our telescopes.
The Moon is now nine days old. We can see the Appennine mountain range along the coast of Mare Imbrium, and the bright crater Tycho near the Moon's southern pole.
The Ring Nebule in Lyra used to be a star like the Sun, millions of years ago. The star started to run out of hydrogen fuel in its core, swelled up into a red giant, then gently blew its outer layer out into space. The "ring" we see now is far larger than our Solar System, more than 10,000 times the diameter of Pluto's orbit.
Globular Cluster M13 is a collection of hundreds of thousands of old stars, all more than twice the age of our Sun. It's like a city of senior stellar citizens, packed together into one neighborhood.
The circles in the chart below show you where to find these three objects. Which one is which?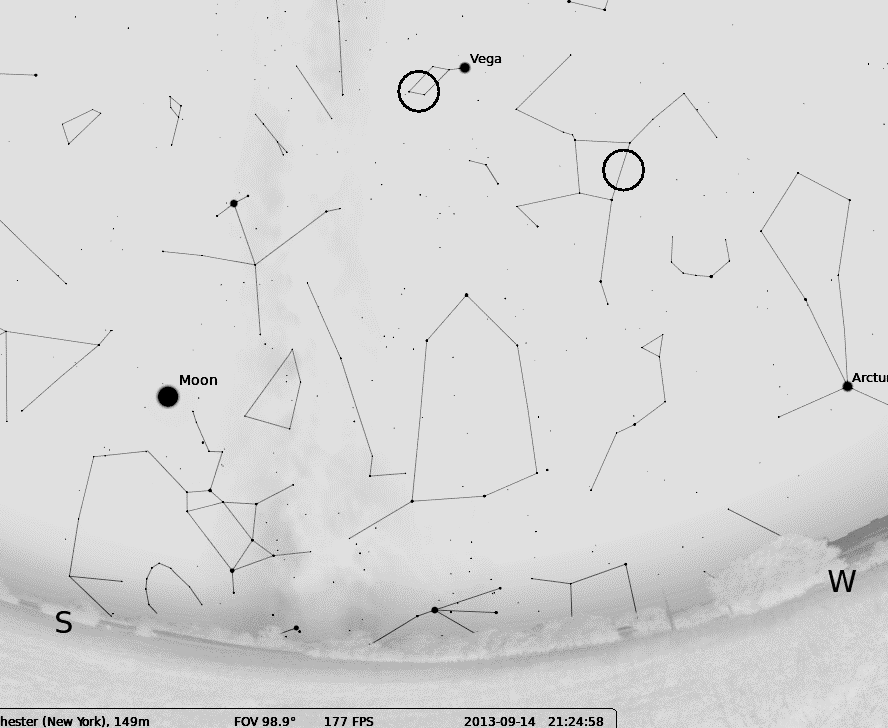 When you look at the Moon tonight, you might see craters, mountains, and other features. Use the map below to help you identify what you see.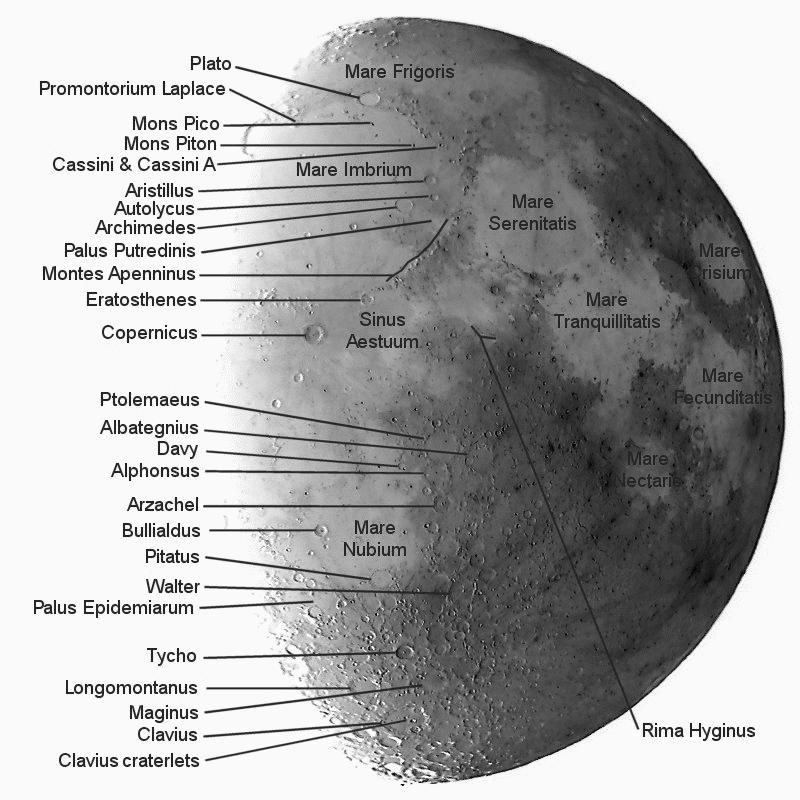 Moon image and labels courtesy of Stargazing.net

Thanks for coming to the RIT Observatory! Please check our web page for future events.

http://www.rit.edu/cos/observatory/

Another good place to check is the Astronomy Section of the Rochester Academy of Sciences:

http://rochesterastronomy.com