Oct 06, 2017 UT: Failure to observe occultation by Triton
Michael Richmond
Oct 06, 2017
On the night of Oct 05/06, 2017, I was joined at the Observatory by members of the AST 613 class on Observational Astronomical Techniques: Victoria Butler, Caitlin Rose, Teresa Symons, Emily Wilson, Muyun Liu, and Bev Wing. Our goal was to observe the occultation of the star UCAC4 410-143659 by Neptune's moon Triton. Because Triton has a thin atmosphere, this event was of particular interest. Our telescope wasn't big enough to detect the gradual dimming of the background star by Triton's atmosphere, but we could contribute measurements which could check our estimate of the size of Triton.
The website of the North American Asteroidal Occultation Program provided charts and tables predicting the event. The shadow of Triton was calculated to fly past Rochester at 7:54 PM EDT on this evening, not too long after sunset.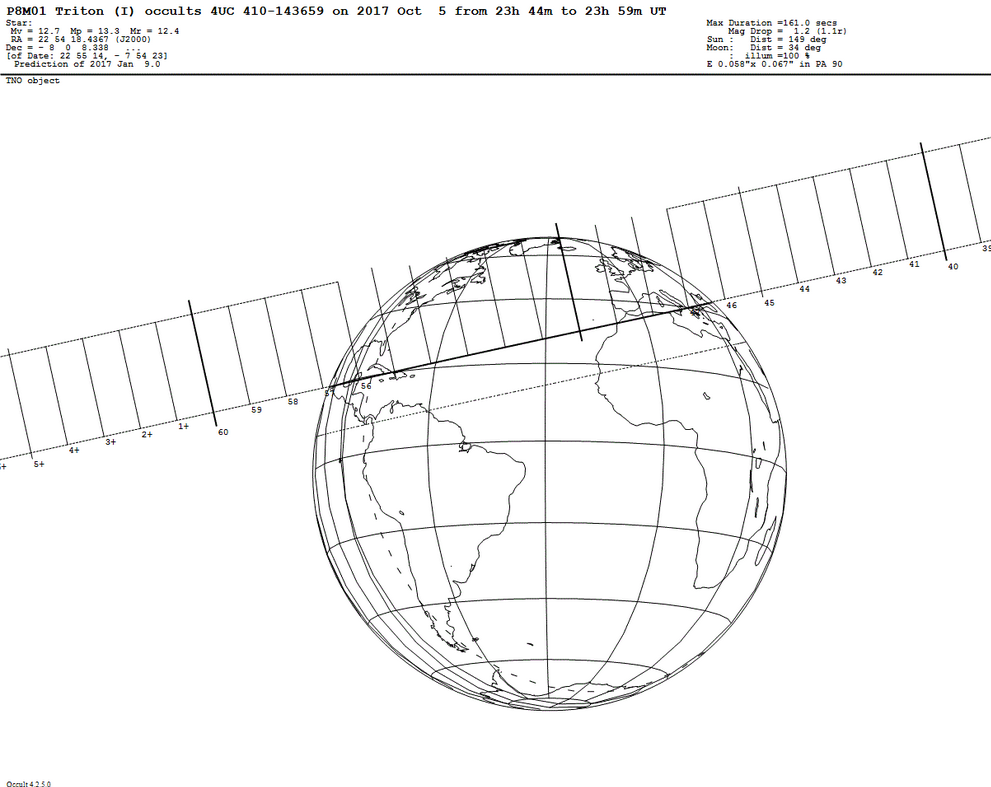 I made up finding charts and tested our equipment on Thursday morning. The various pieces were
Watec 902H3 "Supreme" video camera
Kiwi OSD for adding GPS-derived timestamps onto each frame of video
Canopus ADVC 110 video digitizer
MacBook Pro laptop to record the digital video signal
It was a good thing I tried putting it all together, as I needed one small BNC-to-RCA video adapter; fortunately, the Physics Department loaned me one.
That evening, we cut our regularly scheduled class meeting (5:30 - 7:00 PM) short in order to take a field trip to the Observatory. We placed the camera on the telescope and carefully arranged the cables; the students did a nice job of securing the long cable to the GPS antenna to the floor of the dome, so that we wouldn't trip over it.
After it grew dark, we zeroed the telescope on Altair and figured out how to focus the telescope onto the video camera; it required using a 1-1/4-inch extension tube. (Later, when we finished, it turned out that one could use an eyepiece visually by replacing the extension tube with one of our right-angle eyepiece adapters.) Then, we simply waited for Neptune and Triton to rise above the trees as the appointed time approached.
Alas, the target was still hidden behind leaves when 7:54 PM arrived. Rats! No occultation for us.
On the bright side, we verified that all the equipment still works fine, and practiced setting it up. We will be ready for the next good occultation opportunity.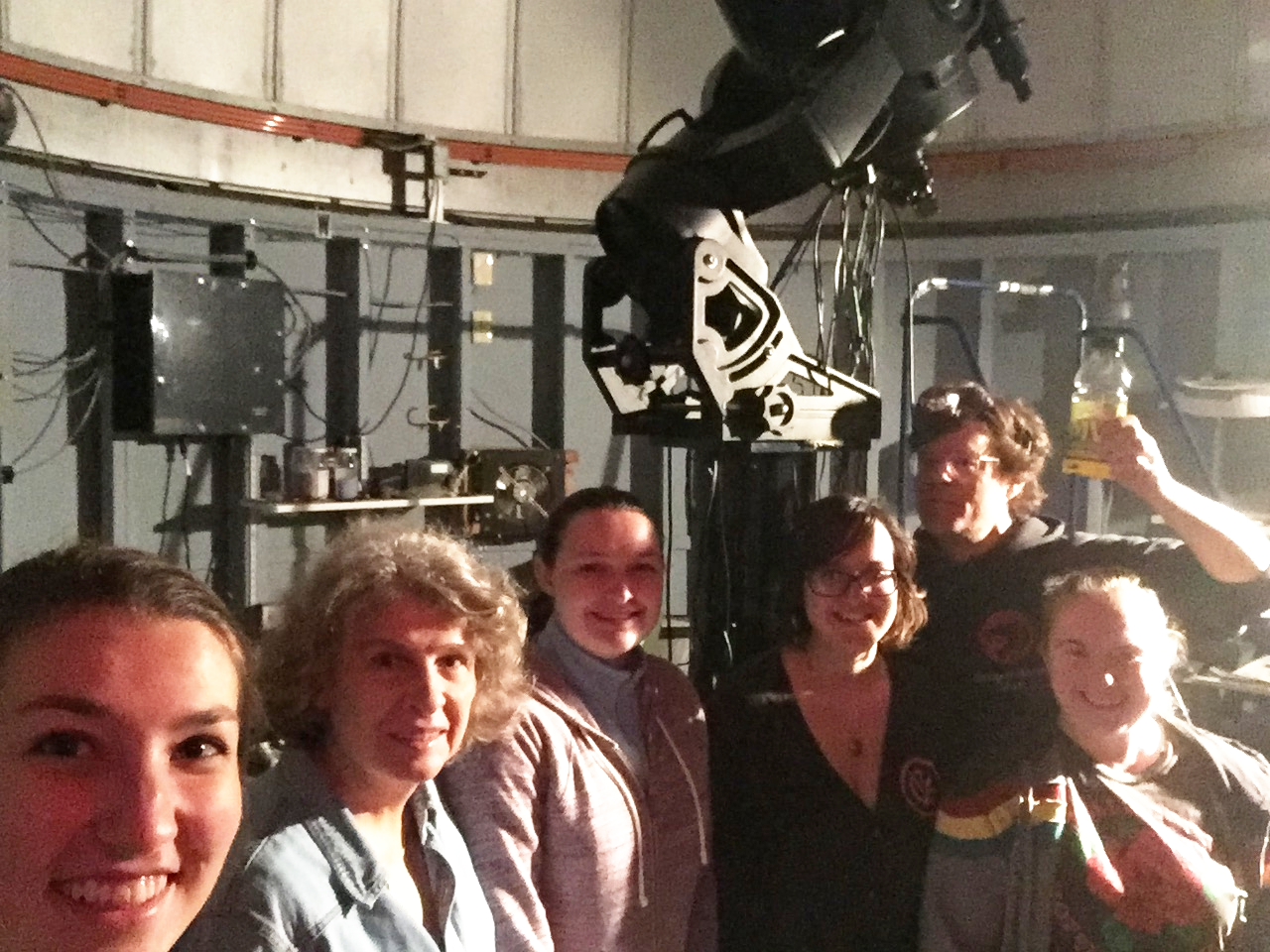 ---
Last modified 10/06/2017 by MWR.