Mar 14, 2014: Cub Scouts visit
Michael Richmond
Apr 5, 2014
On the night of Friday, Mar 14, a troop of Cub Scouts came to visit the Observatory. There were nine scouts and two additional children, all hoping to look through our telescopes. Unfortunately, the skies were overcast, so we had to choose other activities.
We tried to help the scouts earn their Astronomy Belt Loop, which requires that each scout
demonstrate how to focus a simple telescope or binoculars.
draw a diagram of our solar system, and identify the planets and other objects.
explain the following terms: planet, star, solar system, galaxy, the Milky Way, black hole, red giant, white dwarf, comet, meteor, moon, asteroid, star map and universe.
I took groups outside to do the first activity. We looked into our big 16-inch dobsonian telescope to see the mirrors inside,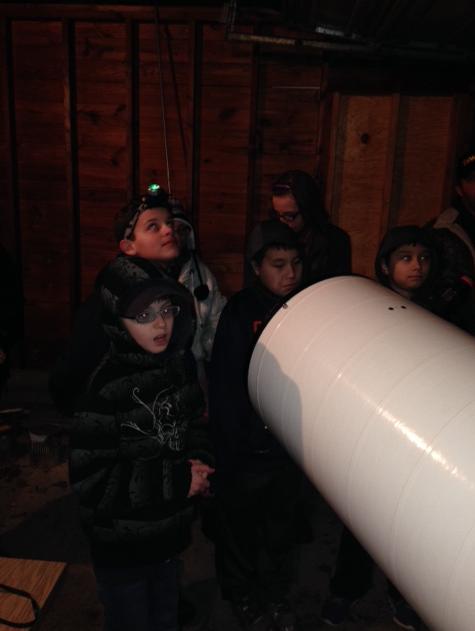 and practiced using binoculars to look at buildings on the RIT campus and in downtown Rochester.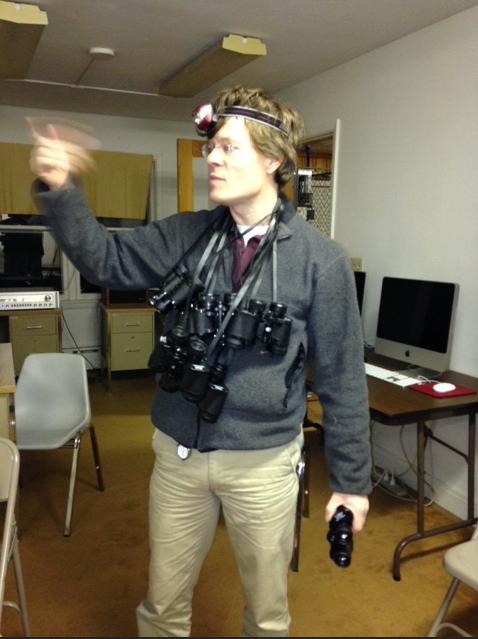 Stacey Davis and Valerie Rapson concentrated on the second requirement. They adopted materials from the Solar System in Your Pocket activity, originally created by Amie Gallagher of Raritan Valley Community College. Each Scout drew his own solar system on a long piece of register tape, using stickers to indicate the positions of each planet.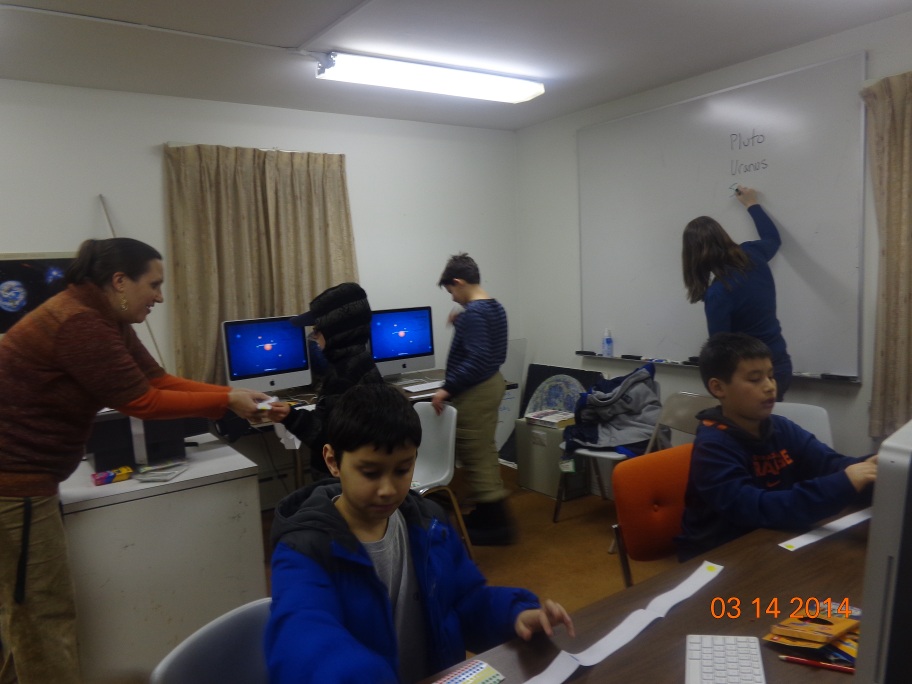 Stacey and Valerie also started quizzing the scouts on the astronomy terms listed in the third requirement. Eventually, I joined them, and we worked our way through the entire list!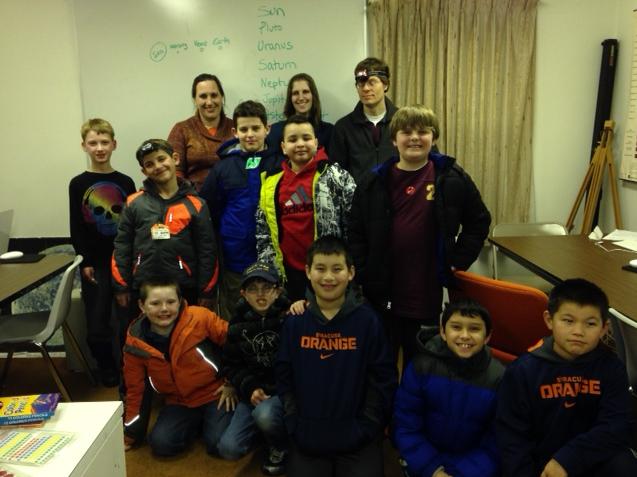 ---
Last modified 4/5/2014 by MWR.