Galactic Coordinates
One more set of coordinates comes into play if one studies the distribution of stars within our Milky Way Galaxy, or the distribution of other galaxies in the far reaches of space.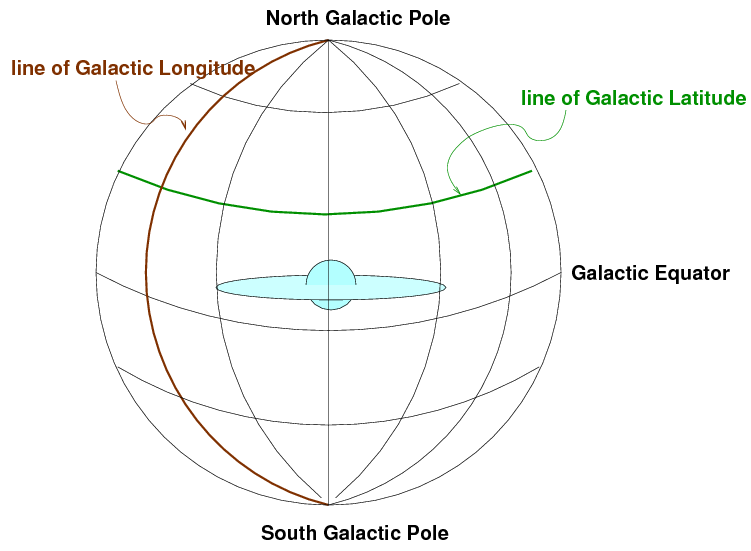 Galactic Latitude is measured north from the plane of the Milky Way; the North Galactic Pole is in Coma Bernices, near RA = 12:52 and Dec = +26:19.
Galactic Longitude is measured east from the direction towards the center of the Milky Way, which is in Sagittarius, near RA = 17:45 and Dec = -29:22. It increases as one moves northwards in Dec away from the galactic center (i.e. higher in the sky as seen from Rochester).
On a warm July evening in Rochester, the Milky Way stretches overhead, with the galactic center just above the southern horizon.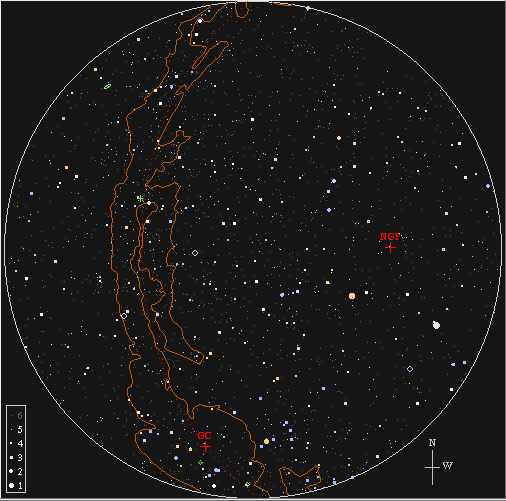 If you make a map of the sky in galactic coordinates, the Milky Way runs right across the middle. The section we see in the summer sky from Rochest is in mostly the left half of this map.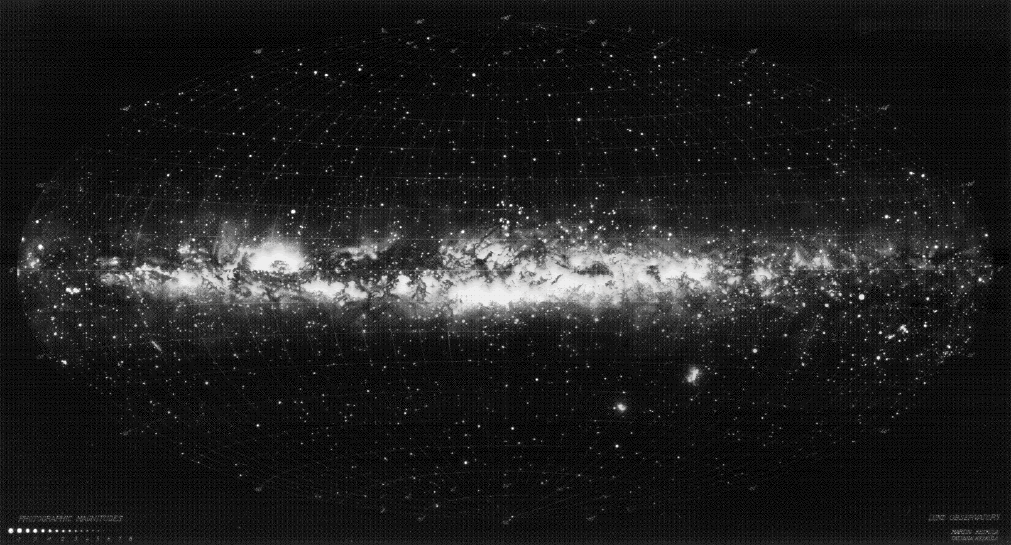 Map courtesy of the Lund Observatory
An infrared map of the sky in galactic coordinates made by the COBE satellite is dominated by emission from dust in the Milky Way, but also shows a faint band of light due to emission by dust particles in the solar system. Note that the plane of the solar system is tilted by almost ninety degrees relative to the plane of the Milky Way.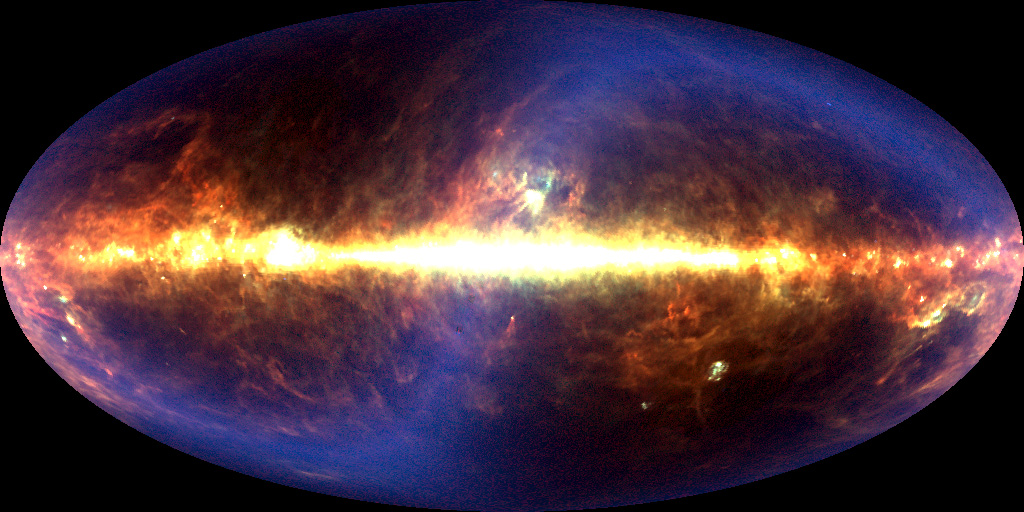 ---
What are the current (RA, Dec) coordinates of Jupiter?
At midnight tonight, will Jupiter be visible from Rochester? If so, what will be its azimuth and elevation? Express the azimuth in terms of degrees, and in terms of rough compass directions.
---
Last modified by MWR 3/6/2005
Copyright © Michael Richmond. This work is licensed under a Creative Commons License.