Interference by thin films
Light which partially passes through and partially reflects off a thin film of material can interfere with itself
If a light ray in one substance reflects off an interface to a material with a higher index of refraction, its phase is reversed
If a ray which reflects off the front surface a film, and a ray which reflects off the back surface of a film, recombine in phase, one sees the reflected light; if they recombine out of phase, no reflection appears
The reflection from a thin film can depend strongly on wavelength
---
Have you ever looked at a spot in a parking lot where oil dripping from a leaky car has created a shallow puddle?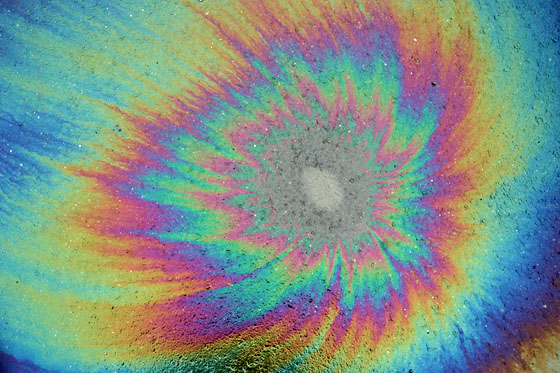 This image of an oil slick is Copyright 2005 Jeff Wignall, and is reproduced from an Instructor Insights column on betterphoto.com
Have you ever noticed the intense colors of a butterfly's wing?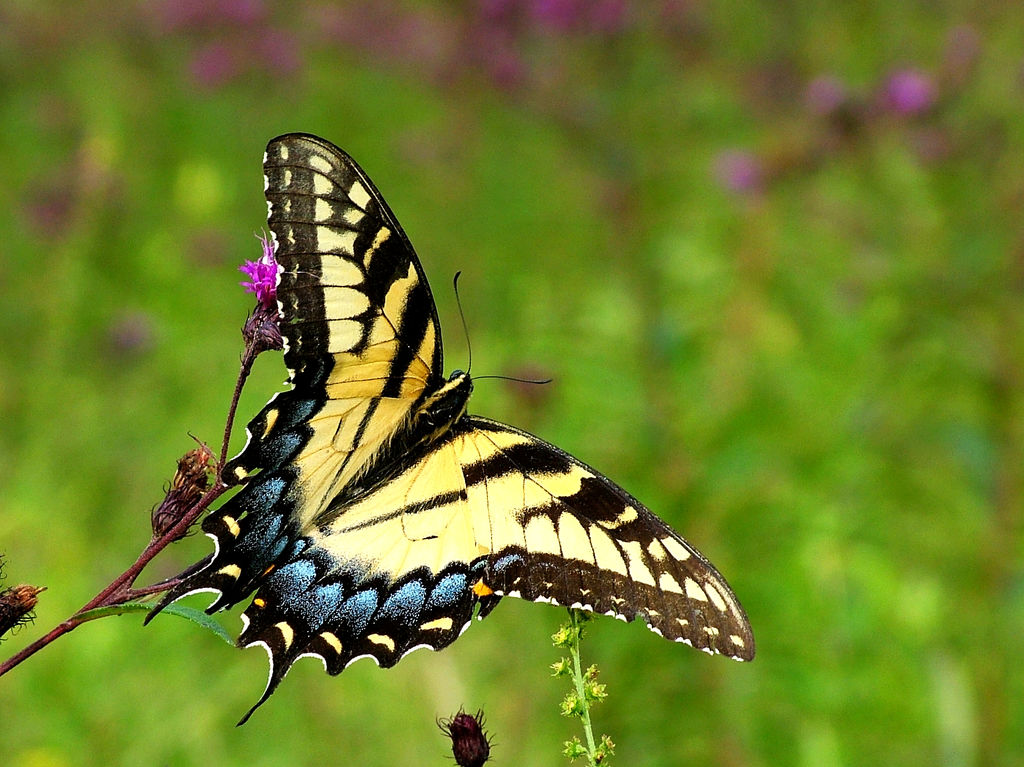 Image by Dystopian Optimist licensed under Creative Commons .
These are examples of iridescence, the color produced when sunlight strikes a very thin film of material.
Viewgraph 8



      Low into high      Change by pi

      High into low      Change by zero



Viewgraph 9

Viewgraph 10

Viewgraph 11

Viewgraph 12

Viewgraph 13


 
      Q:  How thick should the coating be in order
          to minimize the radar reflections?



 

Viewgraph 14