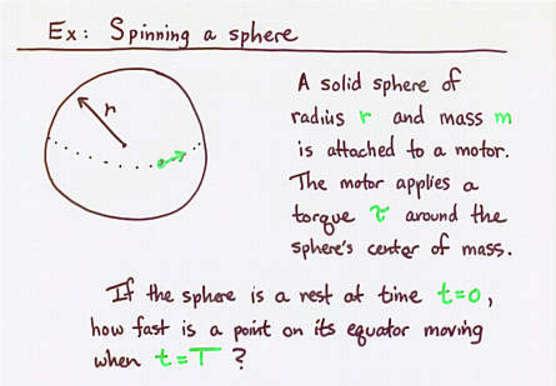 Viewgraph 6a


   Given  m = 500 kg, r = 10 m, torque = 600 N-m ccw,
   can you figure out at time T = 10 seconds

      a)  the linear speed of a point on the equator?

      b)  the rotational kinetic energy of the sphere?

      c)  the angular momentum of the sphere around its center?