Copyright © Michael Richmond. This work is licensed under a Creative Commons License.
Notes on introduction to exoplanets
Joel has created a presentation describing this course and introducing the subject of exoplanets.
---
The case of the "pulsar planets"
The very first objects with masses similar to the Earth which were found to orbit another star were found way back in 1991 -- or maybe 1992. But few people today count them as "exoplanets." Why? It's a clear case of celestial discrimination.
In 1991, Bailes et al., Nature 352, 311 (1991) announced that they had found periodic residuals in the arrival times of radio signals from the pulsar PSF 1829-10. They interpreted these residuals as the effect of the reflex motion of the pulsar in its orbit around the pulsar-planet center of mass. Part of their abstract reads:
The planet is 10 times more massive than the earth and is in a virtually circular 6-month orbit.
The news caused quite a stir -- among other questions, how could planets still be orbiting a pulsar, which must have undergone a supernova explosion?
Alas, just a few months later, the authors realized that the 6-month orbit was, in fact, the result of improperly removing the effects of the Earth's own motion around the Sun in their analysis.
But, on the other hand, in the interval between the announcement and the retraction of planets around PSR 1829-10, a different group of astronomers made their own announcement of the detection (by the same timing technique) of planets around a different pulsar.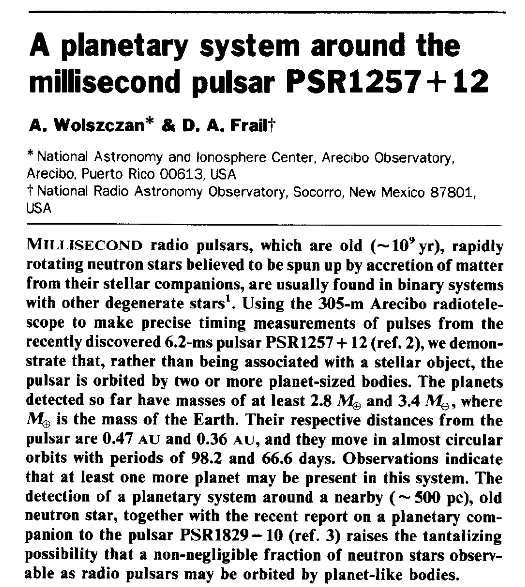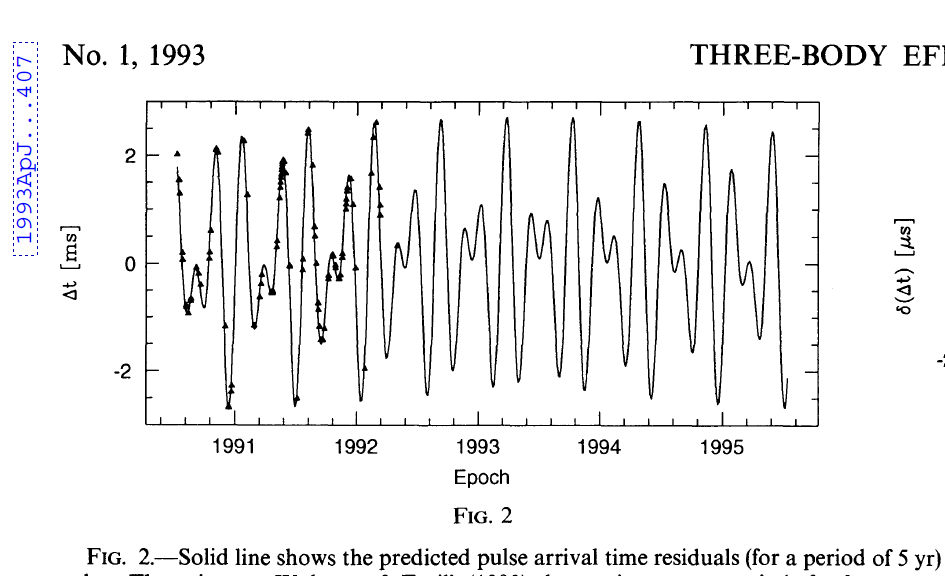 Figure 2 taken from Malhotra, ApJ 407, 266 (1993)
Continued study of the system showed that it had 3 planets, two slightly more massive than the Earth, one similar in mass to our Moon.


Table 1 taken from Gozdziewski et al., ApJ 619, 1084 (2005)
There are now several others pulsars around which planets have been found (or suspected) by similar timing methods. Yet for some reason, most people don't include them in lists of exoplanets.
---
Copyright © Michael Richmond. This work is licensed under a Creative Commons License.